I absolutely loved Aki Sasamoto's latest show at the Kitchen, and was very happy to say so for Artforum.com. You can read the piece HERE.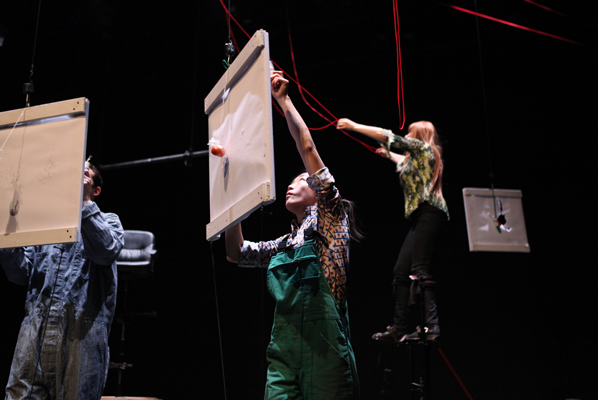 Aki Sasamoto, Sunny in the Furnace, 2014. Performance view, The Kitchen, New York, March 2014.
Aki Sasamoto (center) and Jessica Weinstein (right). Photo: Julieta Cervantes.
Posted by jenniferkrasinski on 3/19/14 |
Permalink